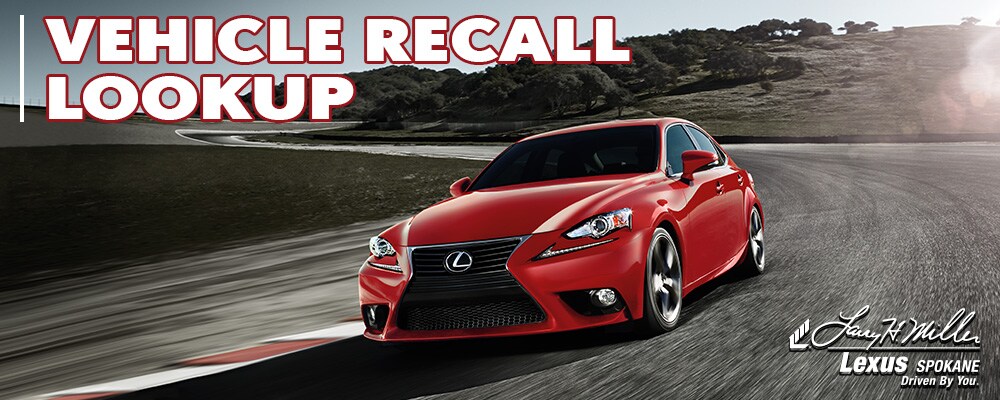 Larry H. Miller Lexus Spokane
Larry H. Miller Lexus Spokane is committed to your safety no matter the vehicle you drive. Many owners of used cars don't realize that their vehicle has an open recall and is in need of service. Because of this, you can now find up-to-date safety recall information on your vehicle below.
For Lexus recalls: call our Service Department at (866) 693-5234 or click the 'Schedule Service' button above.
STEPS TO TAKE FOR RECALLS:
STEP 1:

Use the tool below to check your vehicle for recalls through the NHTSA.


STEP 2:

If you have an open recall, schedule a service appointment to have the work performed.

STEP 3:

Come in to have your recall work done FREE of charge.


NON-LEXUS VEHICLE RECALLS NEED TO BE TAKEN TO A DEALERSHIP OR 
YOUR VEHICLES RESPECTIVE MANUFACTURER.